Mobile Marketing Made Easy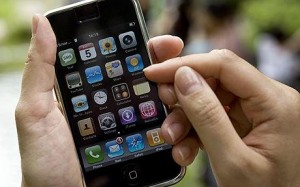 Mobile marketing looks complex and sophisticated from the outside.  When you begin to examine it closely you will realize it really is no different than any other marketing modality.  The key to mobile marketing is the correct tools and understanding their best use. What are the correct tools?  Before answering let me preface my answer with the additional tools that are necessary in today's world.  With the advent of social media, ie., Facebook, Twitter, Linkedin, and many others the market has changed to the point that "word of mouth advertising" is now almost instantaneous.  Using these mediums have become a must and can help tremendously with any business.  The opportunity to include these as an option in mobile marketing has increased with technology.
The use of a well designed mobile website is a must for every business.  A mobile application is also extremely important. The way to make mobile marketing easy starts with designing your website properly and then using it.  Create a mobile application and then update it regularly to create customer retention.  After you create your mobile website and mobile app, consistently update them and you will find your mobile marketing becoming very easy.