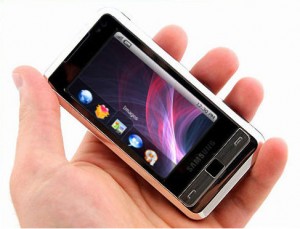 Congratulations! You've created an app for your small business.
What now?
It is not sufficient to develop your app, encourage customers to download it, and then have it sitting idle on their mobile devices.
That's like packing for a hike, driving to the trailhead, but never heading down the trail.
But frequently this is what some companies do with respect to their apps – as if simply developing an app will fulfill your mobile marketing expectations.
Developing the app is only a good start.  But the remaining steps do not need to be overwhelming. Your mobile app is versatile and provides multiple methods for promoting and marketing your businesses.
Following find four effective ideas:
Improve customer loyalty. We all like to feel important to the establishments we support. Make customers feel like VIPs by offering discounts, coupons, and specials by simply using their app at your location.
Build viral buzz. Incentivize customers to use their mobile app to easily relate to their friends about your business using the built-in sharing functionality of Facebook, Twitter, LinkedIn, your blog, SMS, and Email.
Grow customer lists. A mobile app can gather names and email addresses from directly within the app and easily export them into the top email marketing services to be used in supplemental email campaigns.
Get instant feedback. Mobile apps allow customers to leave feedback on fan walls, share photos, make restaurant reservations, and send comments in a variety of ways.
If you haven't yet developed a mobile app for your business, Impact Mobile Apps offers a cost-effective, fully functional solution for small businesses and will make your app available at iTunes and Google Play.