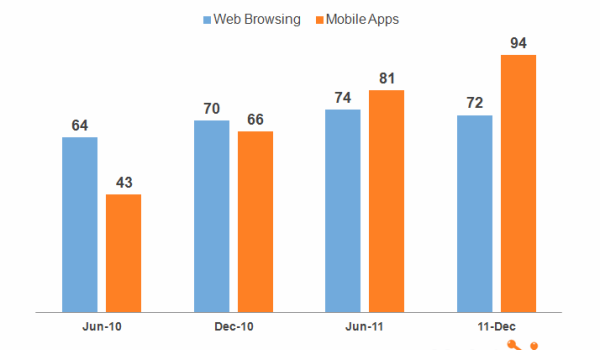 Much is being said and written about the importance of mobile marketing. Is it really all it's cracked up to be?
If you're in business and are concerned about marketing, check this out . . .
I recently read an informative article on the subject by Jeanne Hopkins (Hubspot Blog). She recently attended the Dreamforce conference in San Francisco and reports these facts:
iPhones have been adopted by the market 10x faster than America Online (source: Nielson).
If an individual loses his wallet, on average, it takes 26 hours for the incident to be reported. Lost phones are reported in 68 minutes (source: Unisys).
Average response time for an email is 90 minutes but only 90 seconds for the average response time to a text (source: CTIA.org).
Mobile Marketer reports that consumers take action within one hour for 70% of mobile searches.
Morgan Stanley reports that 90% of US residents keep their mobile devices within reach 24 hours a day.
Just look around. Mobile is here to stay. It's where your customers go for information.